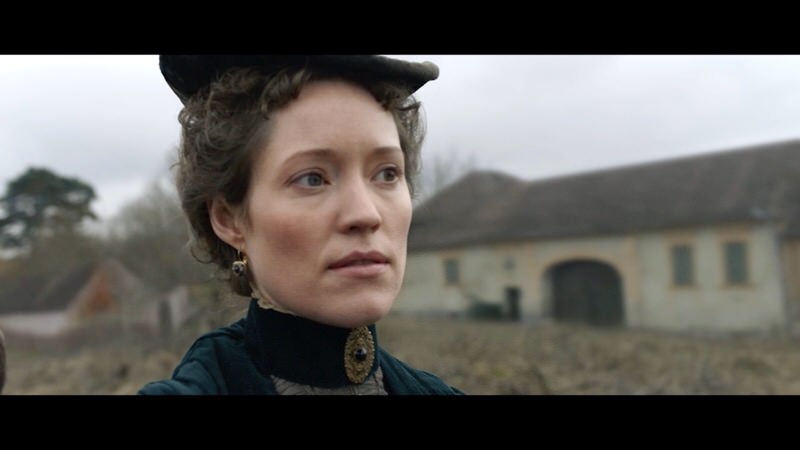 The story of Bertha Benz had been told before – but not like this. Those of you who are familiar with the history of Mercedes-Benz may have already heard of Bertha. The wife and business partner of Karl Benz, she invested in his company and supported him as he began to work on his first "horseless carriage", ultimately known as the Benz-Patent Motorwagen.
Bertha felt the prototype motorcar had great potential, but Karl himself was apparently less convinced of its commercial future. To prove him wrong – and buoy him up – Bertha decided to use the car to visit her mother, which would involve driving 66 miles (or 106 kilometres) from Mannheim to Pforzheim. Such a trip had never before been attempted by automobile.

Without informing Karl – or the authorities, making the trip technically illegal – on August 5 1888 Bertha took her two sons Richard, 13 and Eugen, 15, and set off. Many of the adventures she had along the way made it into the award-winning commercial that brought her story to a wider public.

For example, Bertha really did stop at a pharmacy to buy ligroin, the car's fuel. She also unblocked a fuel line with a hat pin and used her garter for improvised insulation. One event the film doesn't show is the failure of the car's wooden brakes. Bertha then visited a cobbler to fit them with leather, thus inventing brake pads.

But the essence of Bertha is all up there on the screen. In the hands of the agency Antoni and director Sebastian Strasser it becomes a vivid costume drama, full of conflict and incident.

Even the little girl who watches when the car rolls into town, initially proclaiming that it's driven by "a witch", has a mini character arc and becomes a Bertha fan.

To find out more about the film's genesis, Mark Tungate -editorial durector of the Epica Awards - spoke to Damir Maric, head of global campaigns and product content at Mercedes-Benz AG

When and how did the idea of telling Bertha's story on film first arise?
Part of our approach to becoming the most loved luxury brand is to tell great brand stories as well as product-centric communication. It occurred to us that while Bertha's story is well known internally, there was little awareness externally. Since it is a true and exceptional story, as well as a bold statement for our brand, we decided to draw attention to it and spread it. The video features a powerful female brand icon who represents our DNA. It seemed right to link the launch to International Women's Day in 2019. Now it's been proven: "She's Mercedes!"

How did you, the agency and the director manage to create such an authentic atmosphere in the film?
From the very beginning it was the overall goal to create a cinematic atmosphere. We wanted to get a look that recalls popular series more than traditional TV commercials. We were very impressed by the director's interpretation of the story and strongly believed in his vision. Following his idea demanded trust from everybody involved, since the mood of the world he wanted to create in the film was raw and unpolished. In our opinion, it's exactly this rawness and the contrast between back in time and now that makes this production outstanding.

Automotive advertising has traditionally targeted male consumers. What encouraged you to take a different approach?
In my opinion, the days of male dominance in our industry are over. It's just not the case anymore. Mercedes-Benz will be transformed into a sustainable modern luxury brand and therefore appeal to anybody who shares our passion for design, craftsmanship, innovation and tech. Moreover, our successful initiative "She's Mercedes" outlines the importance of female customers for our brand.


What has been the reaction among audiences?
There have been great responses: people have been surprised, inspired and impressed by this true story. A lot of the viewers thought this is a trailer for a new Netflix show and we got lots of requests for sequels! We take this as a compliment and are proud of our history – great brands not only inform their customers but entertain and inspire them. We used a similar recipe for the other long formats we made for the car models GLE and CLA.